Sika Galvashield XPT
SKU: 003xpt
Sika Galvashield XPT
POA
POA
0 company wide current stock level
Enquire Now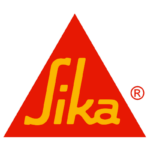 Sika Galvashield XPT
Description
Sika® Galvashield® XP Compact /XPT/XP2/XP4 embedded galvanic anodes are used in concrete rehabilitation to prevent the formation of new corrosion sites adjacent to completed patch repairs. Sika® Galvashield ® XP Compact/XPT/XP2/XP4 anodes consist of a sacrificial zinc core that is activated by the surrounding specially formulated cementitious mortar. The anode is quickly and easily fastened to the exposed reinforcing steel. Once installed, the zinc core corrodes preferentially to the surrounding rebar, thereby providing galvanic corrosion prevention to the adjacent reinforcing steel and mitigating ' Incipient Anode' formation.
Uses
Patch repairs
Joints between new and existing concrete
Slab replacement
Expansion joint repair
Repair of epoxy-coated rebar
XPT/XP2/XP4 anodes for chloride contaminated concrete
XP Compact anode for carbonated concrete
Advantages
Proven technology – supported by independent test program.
Focused protection – provides localized corrosion protection where it is needed the most, at the interface of the repair and the remaining contaminated concrete.
Economical – low cost method of providing galvanic corrosion prevention to extend the initiation of reinforcement corrosion around patch repairs.
Versatile – effective in chloride-contaminated and carbonated concrete containing chlorides.
Can be used for both conventionally reinforced and prestressed or post-tensioned concrete.
User friendly – installation is quick and easy, requiring no special equipment or training.
Low maintenance – requires no external power source or system monitoring.
Measurable – anode performance can be easily monitored if required.
Does not cause hydrogen embrittlement.
Long lasting – 10 to 20 year service life* reduces the need for future repairs.
Full System – can be used in conjunction with Sika®
FerroGard® and Sikagard® technology to offer a full corrosion management system.
As with all galvanic protection systems, service life is dependent upon a number of factors including reinforcing steel density, concrete conductivity, chloride concentration, humidity and anode spacing
Sika Galvashield XPT
POA
POA
0 company wide current stock level
Enquire Now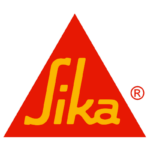 Reviews
Only logged in customers who have purchased this product may leave a review.