Nitomortar PE Winter Grade 14kg
SKU: 002nmpewin
Nitomortar PE Winter Grade 14kg
£190.16 (inc. VAT)
£158.47 (Ex. VAT)
0 company wide current stock level
Enquire Now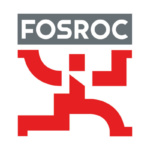 Nitomortar PE Winter Grade 14kg
Description:
Nitomortar PE products are based on a polyester resin system.
There are two grades. Nitomortar PE: The standard material for general purpose use.
Nitomortar PE Concrete: A special grade allowing users to add suitable aggregate, thereby substantially reducing the cost of infilling larger voids.
Uses:
For fast and emergency reinstatement of concrete, bedding, jointing and reprofiling of concrete, masonry and brickwork. Nitomortar PE is ideally suited for the repair and reprofiling of precast concrete units, damaged arrises and treads. It can be used to infill hollows and holes in concrete floors, bedding and fixing kerbstones, manhole sets, frames, brick slips, ceramic tiles, slabs and coping stones. Nitomortar PE Concrete should be used to repair larger voids. The products are especially useful where fast strength gain is important. When properly compacted, they are highly impermeable.
Advantages:
Fast development of strength minimises disruption — stronger than concrete within 2 hours
 No primer required
 High chemical and oil resistance
 Extremely versatile — can be poured, trowelled or modified with aggregate without significantly affecting setting times or strengths
 Extremely low wastage due to ability to mix part packs to consistencies required
 Will cure down to 0°C
 Pre-weighed components ensure consistency
Nitomortar PE Winter Grade 14kg
£190.16 (inc. VAT)
£158.47 (Ex. VAT)
0 company wide current stock level
Enquire Now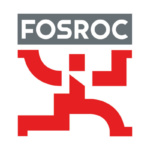 Reviews
Only logged in customers who have purchased this product may leave a review.