Natcem 35 Grey 25kg
SKU: 176NC3525
Natcem 35 Grey 25kg
£44.03 (inc. VAT)
£36.69 (Ex. VAT)
247 company wide current stock level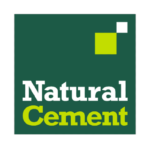 Natcem 35 Grey 25kg
Description
NATCEM 35 is an environmentally friendly fast setting mortar with rapid strength gain suitable for installation up to any thickness from a minimum of 10mm. The product is suitable for a wide range of applications and starts to set after 35 minutes and is totally set in 40.
NATCEM 35 contains no chemical additives and only requires the addition of water. The product does not require steel primers bonding agents or curing agents. It can be used in cold wet or underwater conditions and is also DWI Reg.31?approved for contact with potable water with only a 30-minute curing period required after set.
Uses
Waterproof renders
Work in and around sewers
Industrial floor repairs
Work in food factories
Concrete repair
Work in and around the sea
Animal sheds and silage pits
Garage pits
Basement tanking
Farm yards and cess pits
Pipejoints and benching
Sealing garage pits
Fast general repairs and construction work
Work wherever pollution or chemical attack is likely
Overhead and horizontally
Setting holding down bolts
Floor screeds
Bedding blocks
Stone and bricks
Incontact with potable water
Fine moulding
Features & Benefits
High strength fast setting excellent adhesion
Low shrinkage
Low modulus of elasticity makes itveryeffective on poor or friable substrates
Excellent resistance to pure water andsulphated water
Excellent resistance to aggressive chemicals
Very good cohesion and mixing
Fine compact surface
No curing necessary. It can be coated covered or painted as soon assetting is complete
Can be used in wet conditions and underwater
Low carbon dioxide permeability
Low water permeability
Natcem 35 Grey 25kg
£44.03 (inc. VAT)
£36.69 (Ex. VAT)
247 company wide current stock level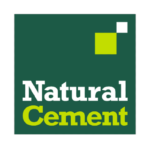 Reviews
Only logged in customers who have purchased this product may leave a review.