Nitodek FS Hardener 5kg ( 10 x 0.5kg )
SKU: 002ndfsh5
Nitodek FS Hardener 5kg ( 10 x 0.5kg )
£321.23 (inc. VAT)
£267.69 (Ex. VAT)
0 company wide current stock level
Enquire Now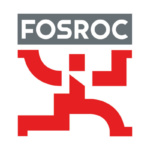 Nitodek FS Hardener 5kg ( 10 x 0.5kg )
Description:
Nitodek FS Hardener is a white free-flowing powder that when mixed with Nitodek FS resins (solvent-free multi-component methacrylic resins) at the correct percentage by weight rapidly hardens the resin. Nitodek FS Hardener's active component is benzyl peroxide (also known as BPO).
Uses:
The Nitodek FS system is a hybrid fast curing trafficable waterproofing system that combines MMA Technology with polyurethanes to produce a slip resistant solution that is both hard wearing and flexible suitable for balconies car park decks ramps and turning circles. Bespoke systems can be produced from the suite of system products to suit specific situations and performance requirements. Nitodek FS Hardener is used with the reactive resin system components (Coving Paste / Primer / Membrane / Repair Mortar / Wearcoat / Topcoat) as the reactant / hardener.

Advantages:
 Fast setting allows for quick over-coating
 Solvent free
Nitodek FS Hardener 5kg ( 10 x 0.5kg )
£321.23 (inc. VAT)
£267.69 (Ex. VAT)
0 company wide current stock level
Enquire Now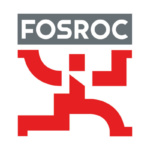 Reviews
Only logged in customers who have purchased this product may leave a review.