Nitokit TH Basic Pack
SKU: 002nkthbp
Nitokit TH Basic Pack
£969.12 (inc. VAT)
£807.60 (Ex. VAT)
2 company wide current stock level
Enquire Now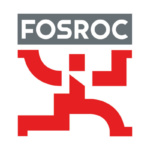 Nitokit TH Basic Pack
Description:
Nitokit LV or Nitokit TH basic pack incorporates a two-part epoxy crack injection resin contained in a patented single cartridge, complete with injection nipples and hoses. A selection of either Nitokit LV, a low viscosity system or Nitokit TH, a thixotropic system, ensures the most cost effective and efficient solution.
Uses:
Nitokit LV and Nitokit TH are designed for injecting cracks in concrete and masonry where there is a need to consolidate a structure or exclude water and air from contact with reinforcement.
Nitokit TH is a thixotropic system and can be injected into open ended cracks where depth and quantity of resin need to be controlled and minimum surface crack width is 2mm. The Nitokit systems are ideal for small scale repairs on site and are also suitable for in-situ or precast concrete elements.
Advantages:
 Self contained packs include everything necessary to complete the crack injection
 Convenient to use disposable cartridge contains both resin and hardener
 Safe and clean to use, non-return valves avoid leakage and spills
 High strength, excellent bond to concrete, brickwork and masonry
 Low viscosity and thixotropic options allow cost effective and efficient repair
Nitokit TH Basic Pack
£969.12 (inc. VAT)
£807.60 (Ex. VAT)
2 company wide current stock level
Enquire Now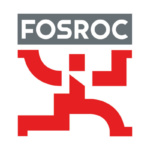 Reviews
Only logged in customers who have purchased this product may leave a review.