Nitoseal PU12 (4 x 2L)
SKU: 002pu12b
Nitoseal PU12 (4 x 2L)
£595.81 (inc. VAT)
£496.51 (Ex. VAT)
0 company wide current stock level
Enquire Now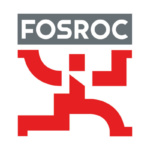 Nitoseal PU12 (4 x 2L)
Description:
Nitoseal PU12 is a two-part, elastomeric joint sealant based on polyurethane technology. It is supplied in packs containing base compound and curing agent in the correct proportions which, when mixed, cure to form a tough rubber-like material. Adhesion to most commonly used construction materials is excellent.
Uses:
Nitoseal PU12 is a two-part sealant designed to meet many of the requirements of the water industry in water retaining structures, sewage treatment and sea defence works. It is resistant to the bacteriological conditions associated with sewage treatment and silt accumulations in water storage. The abrasion resistance of Nitoseal PU12 makes it also appropriate for use for sealing movement joints in concrete sea walls subject to tidal scour.
The principal applications for Nitoseal PU12 are:
Sludge digestion tanks
 Filtration and aeration tanks
 Culverts
 Raw water reservoirs
 Sea walls
Advantages:
Resistant to aerobic and anaerobic bacteriological attack
 Excellent adhesion under immersed conditions
Abrasion resistant
 Separate component for accelerating the initial cure
Nitoseal PU12 (4 x 2L)
£595.81 (inc. VAT)
£496.51 (Ex. VAT)
0 company wide current stock level
Enquire Now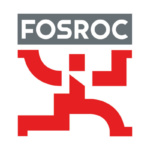 Reviews
Only logged in customers who have purchased this product may leave a review.