Nitoseal PU800 (2 x 2L)
SKU: 002ef800
Nitoseal PU800 (2 x 2L)
£285.82 (inc. VAT)
£238.18 (Ex. VAT)
0 company wide current stock level
Enquire Now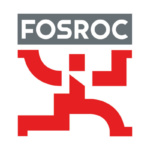 Nitoseal PU800 (2 x 2L)
Description:
Nitoseal PU800 is a two-component gun grade elastomeric sealant for limited movement joints. After mixing, the resultant compound will cure to provide an exceptionally robust seal, while retaining a degree of flexibility. Nitoseal PU800 is abrasion resistant and withstands spillage of fuel oils, mineral acids and vegetable oils. Nitoseal PU800 can be used in joints between 5 mm and 50 mm wide.
Uses:
For sealing internal joints subject to heavy loading and abrasion, or where chemical resistance is required. Can be used in factories, warehouses and distribution centres. It is, particularly effective where there is forklift truck traffic. Nitoseal PU800 can also be used where joints would be subject to stiletto heels, shopping centres, podiums etc. It is suitable for use in prisons as an anti-pick sealant for sealing internal partitions, cell doors and windows, fittings and furniture.
Advantages:
 Cures to a tough seal
 Abrasion resistant
 High modulus
 Resistant to chemical, fuel and oil spillage
 Easily installed to give a flush finish
 Hard, but flexible sealant; resists picking and vandalism
Nitoseal PU800 (2 x 2L)
£285.82 (inc. VAT)
£238.18 (Ex. VAT)
0 company wide current stock level
Enquire Now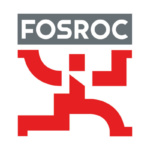 Reviews
Only logged in customers who have purchased this product may leave a review.