Parex 100 Newton Grout 25kg
SKU: 039100ng25
Parex 100 Newton Grout 25kg
POA
POA
0 company wide current stock level
Enquire Now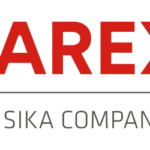 Parex 100 Newton Grout 25kg
Description
A cementitious premium strength grout providing ultra high strength and support for crane rails stanchion bases machine bed plates grout anchors  bridge bearing seats offshore structures and wind turbines.
The mix design consists of a blend of fine and ultra-fine cements high quality graded sands and admixtures. It also incorporates special shrinkage compensating components which give a non-shrink grout in both the plastic and hardened states. Powerful plasticising agents produce a highly flowing grout.
The material requires only the addition of water on site and achieves a final compressive strength of greater than 100N/mm².
Uses
Ultra high strength grout and support systems for: Stanchion bases and vbrating machinery bed plates.
Ground anchors.
Bridge bearing seats.
Parex 100 Newton Grout 25kg
POA
POA
0 company wide current stock level
Enquire Now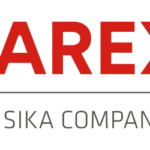 Reviews
Only logged in customers who have purchased this product may leave a review.