Parex Railfast Grout (Winter) 32.8kg (TG123)
SKU: 039rfgw32.8
Parex Railfast Grout (Winter) 32.8kg (TG123)
£336.91 (inc. VAT)
£280.76 (Ex. VAT)
0 company wide current stock level
Enquire Now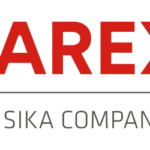 Parex Railfast Grout (Winter) 32.8kg (TG123)
Description
Railfast Grout is a polyester resin based material used for grouting where rapid early strength development is required. Railfast Grout can be used at section depths between 10 and 25mm without the aggregate component, or for section depths between 25 and 75mm with the aggregate component.
Uses include all types of support for steel and concrete units examples of which would include grout pads under both steel and HDPE rail base plates, grout feeder boxes for steel plate supports and beneath all types of frames in vehicular road surfaces during bedding and levelling operations.
Features & Benefits
The product is supplied as a two pack system ready for onsite mixing consisting of two tins of base resin, two bags of catalysed filler and one bag of aggregate. The mixed grout will harden to give rapid strength gain reaching 50N/mm² in 2 hours allowing rapid return to service. The placed material will resist compressive and high impact loads. The chemical mechanism will continue at temperatures down to 0°C with only a small increase in hardening time. The hardened grout is resistant to chemical attack from petroleum products and road salt.
Uses
Grout pads under rail base plates.
Filling of grout feeder boxes in steel support placement.
Frame support.
Parex Railfast Grout (Winter) 32.8kg (TG123)
£336.91 (inc. VAT)
£280.76 (Ex. VAT)
0 company wide current stock level
Enquire Now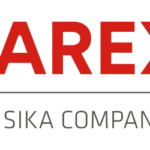 Reviews
Only logged in customers who have purchased this product may leave a review.