Preprufe 300R Plus 30m x 1.2m
SKU: 007300RP
Preprufe 300R Plus 30m x 1.2m
£1566.94 (inc. VAT)
£1305.78 (Ex. VAT)
0 company wide current stock level
Enquire Now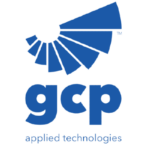 Preprufe 300R Plus 30m x 1.2m
Description
Preprufe Plus waterproof membranes are composite sheets comprising a robust virgin HDPE backing a pressure sensitive adhesive and a trafficable weather resistant coating with dual adhesive Preprufe ZipLap™ for increased security and practicability at overlap.
GCP has combined its proven Advanced Bond Technology™ – together with more than 25 years of major project experience to produce its highest performing waterproofing membrane with even more practical and economic benefits.
Advanced Bond Technology™ – The membranes develop a continuous adhesive bond to concrete poured on or against it preventing water migration between the structure and the membrane significantly improving protection against leaks.
Installation benefits – Preprufe Plus membrane is simple fast and secure. Ancillary products are limited to a single tape and Bituthene Liquid Membrane for detailing. The full application can be executed by only two operators saving labour cost and time. Unique Preprufe ZipLap™ allow instant lap forming even in adverse conditions.
Uses
Water and vapour proofing for all basement grades to BS8102:2009
Waterproofing civil engineering sub – structures
Gas resistance – methane carbon dioxide and radon gas protection according to BS 8485 (see section 7.2.4) BRE Reports 211 (radon) and 212 (methane and carbon dioxide).
Independent test results available upon request.
Protection of reinforced concrete structures in aggressive ground including the harshest conditions of the Arabian Peninsula.
Advantages
Fast Simple and Secure – engineered for efficient jobsite application and long term waterproofing performance.
Advanced Bond Technology™ reduces risk – develops an intimate and continuous adhesive bond to concrete proven to resist water migration at the highest pressures.
Preprufe ZipLap dual adhesive watertight laps – easy to execute year round even in harsh conditions; laps stay clean and dry until the seal is made.
Gas resistance – Preprufe 300R Plus LT is certified by BBA to score 2 points as a gas resistant barrier (see BS 8485:2015 Table 7) and additional 2.5 points as a structural barrier in Grade 3 basements (BS 8485:2015 Table 5).
Reduces cost and saves time – fast installation only 2 operator crew.
No hidden extras – no primers sealants fillets or specialist equipment.
Extended exposure time – unique UV barrier coating allows exposure up to 56 days prior to concreting for programme flexibility or delays.
Lightweight easier handling – reduced storage area and better safety vs thicker heavier bulky technologies.
Simple system – membrane and only single tape to install the waterproofing system.
Easy detailing – flexible membrane in use but keeps its shape and conforms to corners and other construction details.
Smooth non-absorbent surface – unlike geotextile faced membranes resists site contamination and easily cleaned before concreting to ensure intimate bonding.
No compartments – integral adhesive bond eliminates the need for complex welded compartments used with unbonded membranes.
Cold applied single layer – no hot works double layers or protection screed.
Tough HDPE waterproof geomembrane – durable tough chemical and gas resistant. Also isolates structure from salts and sulfate attack.
25 Year Track Record – Preprufe membranes have been used on major projects around the world for more than 25 years.
Passive waterproofing – unlike bentonite based systems does not rely on activation is unaffected by groundwater contaminants rain or wet/dry cycling during site and building life.
Total GCP system – full range of GCP hydrophilic and PVC waterstops available for concrete joint protection including wide movement joints (seismic area). Can be used in combination with GCP postapplied self-adhesive membrane range.
Preprufe 300R Plus 30m x 1.2m
£1566.94 (inc. VAT)
£1305.78 (Ex. VAT)
0 company wide current stock level
Enquire Now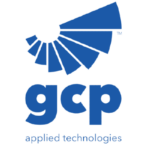 Reviews
Only logged in customers who have purchased this product may leave a review.