Preprufe Tape LT 15m x 100mm
SKU: 007lt
Preprufe Tape LT 15m x 100mm
£107.78 (inc. VAT)
£89.82 (Ex. VAT)
0 company wide current stock level
Enquire Now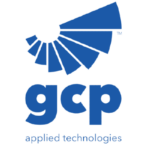 Preprufe Tape LT 15m x 100mm
Description:
PREPRUFE Tape and PREPRUFE CJ Tape are specially formulated two sided reinforced pressure sensitive tapes. The bottom side of the tape has a highly aggressive pressure sensitive adhesive which is designed to adhere to penetrations protrusions and GCP waterproofing membranes and accessories. The top side of the tape has a pressure sensitive adhesive a weather resistant protective coating and a release liner. Concrete is cast directly against the protective white coating of the tape. The specially developed PREPRUFE adhesive layers work together to form a continuous and integral seal to the structure.
PREPRUFE Tape LT Grade and PREPRUFE CJ Tape LT Grade – or temperatures between 25°F (-4°C) and 86°F (+30°C).
Uses:
PREPRUFE Tape is a 4 in. (100 mm) wide tape used in detail areas including end laps penetrations and various tie-ins. It is also used to patch damaged areas in the PREPRUFE membranes.
PREPRUFE CJ Tape is an 8 in. (200 mm) wide tape used at construction joints in the concrete that is cast against it or in critical areas where a wider tape is required.
Preprufe Tape LT 15m x 100mm
£107.78 (inc. VAT)
£89.82 (Ex. VAT)
0 company wide current stock level
Enquire Now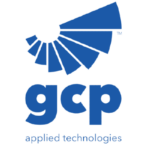 Reviews
Only logged in customers who have purchased this product may leave a review.