Preprufe 800PA LT 35m x 1.2m
SKU: 007800pa
Preprufe 800PA LT 35m x 1.2m
£945.92 (inc. VAT)
£788.27 (Ex. VAT)
0 company wide current stock level
Enquire Now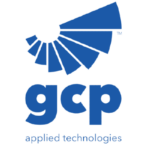 Preprufe 800PA LT 35m x 1.2m
Description:
Preprufe 800PA is a cold-applied, self-adhesive waterproofing membrane, composed of a reinforced cross-laminated HDPE film, and a synthetic non-bituminous adhesive. Preprufe 800PA incorporates the Preprufe Advanced Bond Technology™.
Uses:
Basement walls of all basement grades to BS 8102: 2009
Below-ground car parks
Underground RC reservoirs and tanks
Industrial plants
Radon and methane gas protection
Protection from water, damp and gas of critical substructures
Advantages:
Non-bituminous – synthetic self adhesive membrane based on Preprufe ® technology.
Adhesion – excellent concrete adhesion at all temperatures.
Productivity – 1.2 metre wide roll for increased worker efficiency.
Fully bonded – eliminates water migration to prevent water tracking between membrane and substrate.
Elastomeric – accommodates movements and bridges concrete shrinkage cracks.
Superior performance – high strength, elongation, tear resistant properties.
Water and vapour barrier – provides protection for all basements which need to be leak free.
Gas resistant – contributes to methane, carbon dioxide and radon gas protection according to BS 8485, BRE Reports 211 (radon) and 212 (methane and carbon dioxide). Independent test results available upon request.
Preprufe 800PA LT 35m x 1.2m
£945.92 (inc. VAT)
£788.27 (Ex. VAT)
0 company wide current stock level
Enquire Now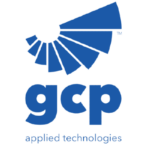 Reviews
Only logged in customers who have purchased this product may leave a review.