rbs Injection Resin TE 5ltr
SKU: 004TE5
rbs Injection Resin TE 5ltr
£150.54 (inc. VAT)
£125.45 (Ex. VAT)
11 company wide current stock level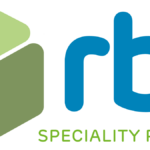 rbs Injection Resin TE 5ltr
Description:
rbs Injection Resin TE is a two component thixotropic epoxy resin specially designed to be injected into cracked substrates. The gel consistency allows injection to floors walls and soffits structurally bonding the fractured sections and seal fine cracks permanently against ingress of water and aggressive agents.
Features:
 Repairing fine cracks to precast units suspended concrete floors walls decks and soffits.
 Repair crack widths 0.5 to 10mm.
 Structural repairs to concrete & masonry.
 Concrete bridges & highway structures.
 Plastic shrinkage & drying shrinkage cracks in new construction.
 Crack injection to liquid retaining structures and treatment works.
rbs Injection Resin TE 5ltr
£150.54 (inc. VAT)
£125.45 (Ex. VAT)
11 company wide current stock level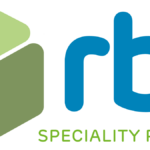 Reviews
Only logged in customers who have purchased this product may leave a review.