rbs Protection Board 3mm x 1m x 2m
SKU: 004PB3
rbs Protection Board 3mm x 1m x 2m
£17.34 (inc. VAT)
£14.45 (Ex. VAT)
184 company wide current stock level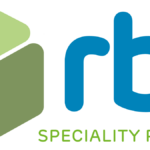 rbs Protection Board 3mm x 1m x 2m
Description:
rbs Protection Board is a dense bituminous board designed to absorb the toughest impacts and punctures that can be expected on site. The 2x1m 3mm sheet is ideal for laying over the top of newly installed membranes, or it can be pinned vertically to protect external waterproofing from back-filling.
The type of damage that can be expected on sites often comes from one of two sources, either backfilling with gravel causing punctures or abrasion against a waterproofing system or damage from other trades after the waterproofing has been installed. Often foot traffic or even vehicle traffic can damage waterproofing membranes if they aren't protected adequately.
The introduction of protection board also acts as a visual aid to other trades on site, letting them know that the material or installation under the board should be protected and any traffic should be avoided.
Advantages:
Provides protection to membrane against damage from backfill and site operations
Robust but lightweight
High resistance to impact and puncture at elevated temperatures
Easy to install
Cold applied
Application:
Vertical:
rbs Protection Board should be located against the
waterproofing membrane using strips of rbs Double Sided Tape.
Joints should be sealed with a suitable lap tape to prevent ingress of sharp objects when backfilling.
Horizontal:
rbs Protection Board should be positioned as desired and joints should be sealed with a suitable lap tape.
rbs Protection Board 3mm x 1m x 2m
£17.34 (inc. VAT)
£14.45 (Ex. VAT)
184 company wide current stock level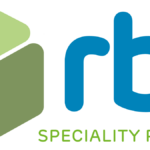 Reviews
Only logged in customers who have purchased this product may leave a review.