rbs PVA Bond 5ltr
SKU: 004PVA5
rbs PVA Bond 5ltr
£29.88 (inc. VAT)
£24.90 (Ex. VAT)
0 company wide current stock level
Enquire Now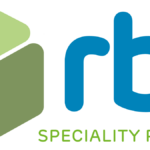 rbs PVA Bond 5ltr
Description:
rbs PVA Bond is an economical quick drying adhesive, sealer and bonding agent and cement admixture which has many applications. rbs PVA Bond conforms to the requirements of BS 5270.
Uses:
As an adhesive for most common building materials, rbs PVA Bond will bond most common building materials – except PVC, rubber and polythene – to themselves and to each other.
As a bonding agent for cement screeds and render, plaster and concrete rbs PVA Bond will bond cement screeds, rendering and plaster to most sound surfaces such as concrete, stone and brick and new concrete to old without the need for hacking the surface to form a key.
As an admixture for mortar / in cements/ sand and granolithic screeds: rbs PVA Bond enables thin, jointless floor toppings to be laid.
As a sealing coat – Applied to porous concrete renders, plaster, plasterboards and granolithic floors as a sealer, rbs PVA Bond minimises dusting.
Feature & Benefits:
Numerous applications in the building industry from one product.
Economical and simple to use.
Exceptional adhesive properties.
Quick Drying.
rbs PVA Bond 5ltr
£29.88 (inc. VAT)
£24.90 (Ex. VAT)
0 company wide current stock level
Enquire Now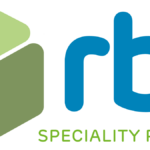 Reviews
Only logged in customers who have purchased this product may leave a review.