rbs Tanking Membrane 3000 1.05m x 19.05m
SKU: 004TM3000
rbs Tanking Membrane 3000 1.05m x 19.05m
£202.18 (inc. VAT)
£168.48 (Ex. VAT)
67 company wide current stock level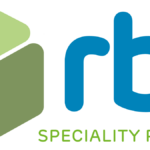 rbs Tanking Membrane 3000 1.05m x 19.05m
Description
rbs Tanking Membrane 3000 is a cold applied, flexible waterproofing membrane combining a special high performance cross laminated, HDPE carrier film with a self-adhesive rubber bitumen compound.
It is supplied to sites in rolls 1.5mm thick, 1.05m wide and 19.05m long and is unrolled sticky side down onto a concrete binding, concrete slabs or bonded to vertical concrete faces that have been primed.
Continuity is acheived by overlapping 50mm and firmly rolling the joint. It is extremely flexible and will bridge shrinkage cracks in concrete.
Features
Waterproof – capable of resisting a hydrotastic head when fully supported.
Cross laminated film – provides dimensional stability, high tear strength, puncture and impact resistance.
Cold applied – no healing, self adhesive overlaps ensure continuity.
Chemical resistant – provides effective external protection against aggressive soils and ground water.
Flexible – accommodates minor setllement and shrinkage movement.
Controlled thickness – factory made sheet ensures constant, non variable site application.
rbs Tanking Membrane 3000 1.05m x 19.05m
£202.18 (inc. VAT)
£168.48 (Ex. VAT)
67 company wide current stock level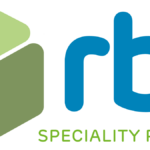 Reviews
Only logged in customers who have purchased this product may leave a review.