Renderoc RP252 20kg + 3.4ltr
SKU: 002rp252
Renderoc RP252 20kg + 3.4ltr
£196.27 (inc. VAT)
£163.56 (Ex. VAT)
0 company wide current stock level
Enquire Now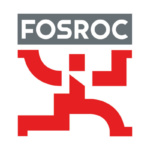 Renderoc RP252 20kg + 3.4ltr
Description:
Renderoc RP252 is supplied as a ready to use blend of dry powders and polymer emulsion which when mixed produce a highly consistent cementitious re-profiling and protection mortar. The product exhibits excellent thermal compatibility with concrete and is compatible with other Renderoc mortars and Dekguard coatings.
Renderoc RP252 is designed for vertical or horizontal use. It can be applied as a render from 3 mm to a practical maximum depth of 15 to 20 mm on verticals and 10 mm on soffits. On horizontal surfaces greater thicknesses e.g. 25 mm can be applied, however other grades of Renderoc may be more appropriate.
Prior to the application of Renderoc RP252 any necessary repairs to the concrete should be undertaken using the Fosroc Systematic Approach. Consult the local Fosroc office for further information.
Uses:
Renderoc RP252 is designed for application from 3 mm to 20 mm to produce a smooth render finish to concrete or masonry surfaces. It can be used either to produce a surface in readiness for a protective coating or as a protective mortar layer. Renderoc RP252 can be used independently to infill surface imperfections and voids or to render large sections of concrete.
Renderoc RP252 is suitable for repair methods 3.1, 7.1 and 7.2 as defined by BS EN1504-3.
Advantages:
Easy to use
 Wide range of application thicknesses
 Low permeability provides protection against carbon dioxide and water-borne chlorides
 Excellent bond to the concrete substrate
 Pre-blended to overcome site-batched variation
Shrinkage compensated
Renderoc RP252 20kg + 3.4ltr
£196.27 (inc. VAT)
£163.56 (Ex. VAT)
0 company wide current stock level
Enquire Now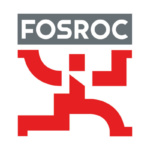 Reviews
Only logged in customers who have purchased this product may leave a review.