Servipak 6 1.5m x 1m
SKU: 007sp6
Servipak 6 1.5m x 1m
£47.46 (inc. VAT)
£39.55 (Ex. VAT)
0 company wide current stock level
Enquire Now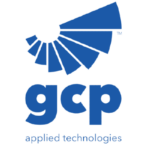 Servipak 6 1.5m x 1m
Description:
SERVIDEK is a unique two component polymer modified bitumen, liquid waterproofing membrane. Cold applied by squeegee or trowel, the mixed liquid cures chemically to form a seamless, elastomeric waterproofing membrane for concrete and steel bridge and trafficked decks.
SERVIPAK protection boards are robust, bitumen impregnated boards, designed for permanent protection of SERVIDEK . The boards are laid into 'wet' SERVIDEK liquid membrane to provide protection against damage from hot and cold applied finishes.
Advantages:
European Technical Approval (ETA) – CE marked with independently audited factory production control
BBA Certified – independent assessment
Damp surface tolerant – wide 'weather window' for application
Elastomeric – will accept cracking in substrates caused by deflection or shrinkage
Low temperature performance – adhesion and flexibility properties maintained in -40°C service conditions
Critical path – finishes can be installed 4 hours after waterproofing installation
Simple application by squeegee/trowel – no specialist application equipment
No priming – SERVIDEK waterproofing applied directly ® to clean substrates
Robust SERVIPAK Protection Boards – prevent membrane damage from following trades and asphalt laying equipment®
Proven performance – over 25 years on road/rail bridges and trafficked decks
Applications:
New and remedial waterproofing of:
Road Bridges
Rail bridges
Elevated trafficked decks
Car park roofs
Servipak 6 1.5m x 1m
£47.46 (inc. VAT)
£39.55 (Ex. VAT)
0 company wide current stock level
Enquire Now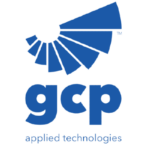 Reviews
Only logged in customers who have purchased this product may leave a review.