Sika Fibrecast 500 14.4kg (16no – 0.9kg Bags per Box)
SKU: 003FC50010.8
Sika Fibrecast 500 14.4kg (16no – 0.9kg Bags per Box)
POA
POA
48 company wide current stock level
Enquire Now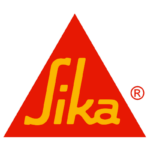 Sika Fibrecast 500 14.4kg (16no - 0.9kg Bags per Box)
Description
Sika® Fibercast®-500, micro-reinforcement system for concrete is 100 percent virgin homopolymer polypropylene fibres containing no reprocessed olefin materials. Specifically engineered and manufactured in an ISO 9001 certified manufacturing facility for use as reinforcement for concrete applications. Sika® Fibercast ®-500 was previously Fibercast 500.
Uses
Sika® Fibercast®-500 act mechanically by supporting the aggregate within the concrete with multidimensional fibre network and develops a uniform bleed system. The fibre does not affect the curing process chemically and does not absorb water. Typical applications include:
Precast
Hazardous material storage
Septic tanks
Stucco
Agricultural products
Tanks and storage
Marine products
Walls
Shotcrete
Advantages
Increases cohesion and reduces segregation
Inhibits and controls the formation of intrinsic cracking in concrete
Reduces plastic shrinkage and settlement cracking
Reinforces against the effect of shattering forces
Reinforces against abrasion
Reduces freeze/thaw damage
Inhibits water migration
Permits thicker layer per passing of sprayed concrete
Reduces rebound and material waste in sprayed concrete
Sika Fibrecast 500 14.4kg (16no – 0.9kg Bags per Box)
POA
POA
48 company wide current stock level
Enquire Now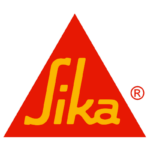 Reviews
Only logged in customers who have purchased this product may leave a review.