Sika Render Mortar 25kg
SKU: 003rm25
Sika Render Mortar 25kg
£28.63 (inc. VAT)
£23.86 (Ex. VAT)
158 company wide current stock level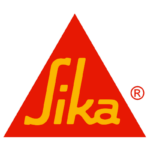 Sika Render Mortar 25kg
Description
Sika® 1 Pre-Bagged Structural Waterproofing System mortars are pre-bagged kiln dried blends of specially graded aggregates and cements packaged in 4 grades at the appropriate mix ratios for optimum application performance and durability. When mixed with the diluted Sika® 1 liquid waterproofing admixture they provide the multicoat components for the structural waterproofing systems.
Uses
Internal waterproofing of below ground structures to meet the requirements of BS8102 – 2009 Grades 1 – 3
Waterproofing of swimming pools and other water retaining structures
Waterproofing of basements, cellars and vaults
Waterproofing of tunnels
Advantages
90 years track record
Type A waterproofing system according to BS8102- 2009
Proven resistance to hydrostatic back pressure
Fully bonded waterproofing barrier
Can be applied to wet substrates
For use on concrete, brick and structural blockwork
Can be used internal and externally
Can be applied to wall, floors and soffits
Quality controlled system
Used for negative or positive water pressure situations
Sika Render Mortar 25kg
£28.63 (inc. VAT)
£23.86 (Ex. VAT)
158 company wide current stock level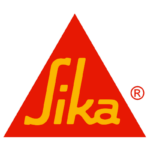 Reviews
Only logged in customers who have purchased this product may leave a review.