Sika S-Vap 5000E SA 1.08m x 30m
SKU: 003SV5000ESA1.38x30
Sika S-Vap 5000E SA 1.08m x 30m
POA
POA
9 company wide current stock level
Enquire Now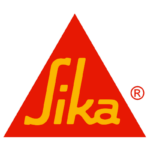 Sika S-Vap 5000E SA 1.08m x 30m
Description
S-Vap 5000 E SA is a multi-layered self-adhesive vapour barrier manufactured from polymer modified bitumen with a glass-fibre mat reinforcement and an aluminium foil top layer.
Uses
S-Vap 5000 E SA may only be used by experienced professionals. As a vapour barrier over most common roof deck types:
Concrete / cementitious
Metal Plywood panels timber boards oriented strand board (OSB)
As a carrier layer for use with approved liquid applied membranes. Temporary waterproofing layer for up to 4 weeks.
Advantages
Ease and speed of installation from self-adhesive properties
Can be used in a fully adhered roof build-up. No additional fasteners required for securing the thermal insulation boards to the structural deck
Temporary waterproof top layer for up to 4 weeks without the requirement for additional weight/ballast and/or mechanical fastenings
High self adhesion strength allows high wind design loads from 24 kN/m2 to 28 kN/m2
Provides an air tight layer
High tear resistance to foot traffic during roof build up activities
High water vapour resistance makes it suitable in combination with all types of membranes
Accommodates a wide range of roof system deck types and substrate combinations
Can be bonded onto flashings inclined or vertical surfaces
Sika S-Vap 5000E SA 1.08m x 30m
POA
POA
9 company wide current stock level
Enquire Now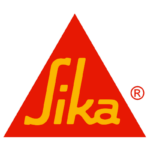 Reviews
Only logged in customers who have purchased this product may leave a review.