Sikadur Combiflex CF Adhesive Normal 6kg
SKU: 003dccfa6
Sikadur Combiflex CF Adhesive Normal 6kg
£187.60 (inc. VAT)
£156.33 (Ex. VAT)
86 company wide current stock level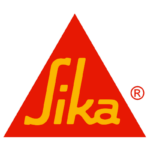 Sikadur Combiflex CF Adhesive Normal 6kg
Description
Sikadur-Combiflex® CF Adhesive Normal is a 2-part epoxy based thixotropic adhesive for bonding the modified flexible Polyolefin (FPO) waterproofing tapes covered by the Sikadur Combiflex® SG System to different substrates. Internal and external use. Temperature range +10 °C to +30 °C.
Uses
Adhesive for the Sikadur Combiflex® SG System
Benefits
Easy to mix and apply
Excellent adhesion to many materials
Performs well within a wide temperature range
Good resistance to many chemicals
No primer needed
High mechanical resistance
Sikadur Combiflex CF Adhesive Normal 6kg
£187.60 (inc. VAT)
£156.33 (Ex. VAT)
86 company wide current stock level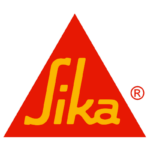 Reviews
Only logged in customers who have purchased this product may leave a review.