Sikalastic D-20 RoofPro One RAL:7015 Slate Grey 15ltr
SKU: 003SL6507015
Sikalastic D-20 RoofPro One RAL:7015 Slate Grey 15ltr
POA
POA
0 company wide current stock level
Enquire Now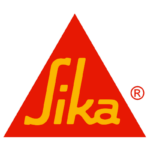 Sikalastic D-20 RoofPro One RAL:7015 Slate Grey 15ltr
Description:
Sikalastic® D-20 RoofPro One is a one component, cold applied, solvent and isocyanate free roof waterproofing membrane based on silane terminated polymers. It cures to form a seamless and durable waterproofing solution for exposed roof areas and structures.
Uses:
For roof waterproofing solutions in both new construction and refurbishment projects
For roofs displaying complex detail areas, even when accessibitility is limited
For cost efficient life cycle extension of failing roofs
Applications scenarios sensitive to chemical handling and odour concerns
Advantages:
Single component – no mixing, easy and ready to use
Cold applied – requires no heat or flame
Solvent & isocyanate free – non-toxic and VOC compliant
Seamless membrane
Reinforced with polyester fleece to give a tough and durable membrane
Vapour permeable – allows substrate to breathe
Elastic – retains flexibility even in low temperatures
Good adhesion to most substrates – see table
Wet-on-wet application – for fast installation
Sikalastic D-20 RoofPro One RAL:7015 Slate Grey 15ltr
POA
POA
0 company wide current stock level
Enquire Now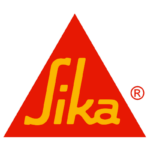 Reviews
Only logged in customers who have purchased this product may leave a review.