Silverseal HS Compound 20kg
SKU: 175SSHSC20
Silverseal HS Compound 20kg
£24.71 (inc. VAT)
£20.59 (Ex. VAT)
0 company wide current stock level
Enquire Now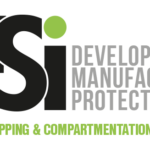 Silverseal HS Compound 20kg
Description
Silverseal HS Compound is a Gypsum based mortar material, used to reinstate the fire resistance performance of floor constructions where they have been provided with apertures for the penetrations of multiple services. Silverseal HS Compound is supplied as a dry material, and is mixed with water to the required ratio prior to installation. Silverseal HS Compound when mixed is self-supporting in a floor to spans of 1800mm. Temporary non combustible shuttering is required to support the wet weight of the Silverseal HS Compound. The seal is high strength, non-combustible and is load bearing. Silverseal HS Compound has a fire resistance to EN1366-3 up to EI120, including BS476 Pt 20 and BS6399-1 Loading for Buildings "Code of Practice for dead and applied loads".
Uses
The intended use of Silverseal HS Compound is to reinstate the fire resistance performance of rigid floor constructions where they are
penetrated by various cables and metallic pipes. The specific elements of construction that the system Silverseal HS Compound may be used to provide a penetration seal in, are as follows:
Fire resistance testing to EN 1366-3: 2009.
Classified as EI 120 using EN 13501-2.
Benefits
Rapid setting, zero shrinkage formulation – can be used as pourable or trowel grade, gas tight seals.
Excellent workability ranging from stiff to pourable mix.
Good load bearing performance in floor seals. (Consult Technical Department for details).
Silverseal HS Compound 20kg
£24.71 (inc. VAT)
£20.59 (Ex. VAT)
0 company wide current stock level
Enquire Now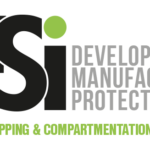 Reviews
Only logged in customers who have purchased this product may leave a review.