Supercast Synko-Flex FR 12mm x 30mm x 5m ( 6/Box )
SKU: 002sffrb
Supercast Synko-Flex FR 12mm x 30mm x 5m ( 6/Box )
£3481.86 (inc. VAT)
£2901.55 (Ex. VAT)
0 company wide current stock level
Enquire Now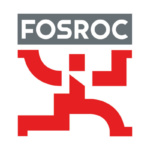 Supercast Synko-Flex FR 12mm x 30mm x 5m ( 6/Box )
Description :
Fuel-resistant non-swelling preformed plastic adhesive waterstop for concrete joints
Uses :
Supercast Synkoflex FR waterstop provides watertight
integrity for construction joints in concrete structures where
swellable waterstops are not best suited i.e. bund walls thin
section walls and where concrete placement is delayed to
allow steel reinforcement fixing.
Advantages :
Can be applied onto freshly poured concrete
Can be applied onto existing concrete which is primed with Supastik E10 Adhesive
Not affected by rainwater allowing prolonged delays
between application and concrete pour
Can be easily joined to Fosroc Supercast PVC
waterstops at expansion joints
Highly adaptable to accommodate complex joint shapes
Resistant to chemicals
Fuel resistant
Cost – effective installation.
Supercast Synko-Flex FR 12mm x 30mm x 5m ( 6/Box )
£3481.86 (inc. VAT)
£2901.55 (Ex. VAT)
0 company wide current stock level
Enquire Now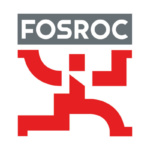 Reviews
Only logged in customers who have purchased this product may leave a review.