Tecno-Sil 621 High Modulus Silicone Transparent 310m
SKU: 175TS621T310
Tecno-Sil 621 High Modulus Silicone Transparent 310m
£3.90 (inc. VAT)
£3.25 (Ex. VAT)
0 company wide current stock level
Enquire Now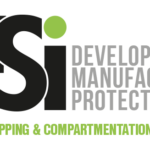 Tecno-Sil 621 High Modulus Silicone Transparent 310m
Description
Tecno-Sil 621 is a one-component, easy to tool, silicone sealant which when exposed to atmospheric humidity cures rapidly to form a permanently flexible and extremely durable sanitary and weathertight seal. The cured sealant will accommodate joint movement of 25 % throughout a wide temperature range.
Uses
Tecno-Sil 621 is a high modulus sealant and should be selected for use on applications where joint loads are high and where relative movement between substrates is to be minimised and sanitary applications.
Swimming pools
Sanitary environments
All classical glazing joints
Door and window frames
Cladding and curtain wall construction
Shop windows, display cases, panels and signs
Portable buildings, caravans and containers
Conservatories and greenhouses
Heating, ventilation and air conditioning (HVAC) ducting
Construction joints
Marine hardware
Tecno-Sil 621 High Modulus Silicone Transparent 310m
£3.90 (inc. VAT)
£3.25 (Ex. VAT)
0 company wide current stock level
Enquire Now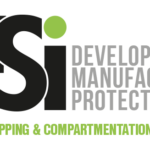 Reviews
Only logged in customers who have purchased this product may leave a review.