Thioflex 600 Pouring Grade (5ltr)
SKU: 002600pg
Thioflex 600 Pouring Grade (5ltr)
£132.12 (inc. VAT)
£110.10 (Ex. VAT)
104 company wide current stock level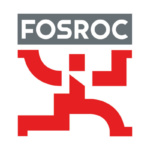 Thioflex 600 Pouring Grade (5ltr)
Description
Thioflex 600 is available in gun and pouring grades. The gun grade is ideal for general application. It is packed in a ready to mix 2.5 litre tin containing the base and curing agent in the correct proportions. The pouring grade for joints in horizontal surfaces is supplied in 5 litre packs with the base and curing agent in separate tins.
Thioflex 600 is particularly recommended for use in high-rise buildings and other applications where access for subsequent maintenance will be difficult and the risk of early movement failure must be minimised. It is also suitable for sealing joints in brickwork retaining walls basements and subways. Thioflex 600 pouring grade is recommended for initial sealing of expansion joints and stress relief joints in floors and sealing other horizontal surfaces.
Uses
Sealing movement joints in building and civil engineering structures including superstructures floors basements and subways.
Advantages
Meets key international standards
Forms a tough elastic rubber-like seal
Accommodates continuous and pronounced cyclic movement
Excellent adhesion to most common substrates including primed concrete glass aluminium and stainless steel
High resistance to ageing reduces physical damage due to climatic extremes
Thioflex 600 Pouring Grade (5ltr)
£132.12 (inc. VAT)
£110.10 (Ex. VAT)
104 company wide current stock level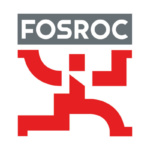 Reviews
Only logged in customers who have purchased this product may leave a review.