weberfloor 4150 fine flow 25kg
SKU: 001f4150ff25
weberfloor 4150 fine flow 25kg
£19.52 (inc. VAT)
£16.27 (Ex. VAT)
426 company wide current stock level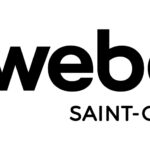 weberfloor 4150 fine flow 25kg
Description
weberfloor smooth 4150 is a pump or hand applied, self-smoothing thin topping screed for floors, with Low Dust TechnologyTM, which gives a strong surface layer for early floor covering. The product is formulated from special cements, aggregates and chemical admixtures.
weberfloor smooth 4150 is designed for use in residential and commercial areas allowing a much earlier overlay compared to traditional sand/ cement, concrete or anhydrite screeds. It provides a smooth and strong finish ideal for receiving a range of final floor coverings.
Features & Benefits
For application depths between 2-30mm
Weber Low Dust TechnologyTM improves comfort of applicators
Pump or hand applied
Foot traffic after 2-4 hours
Final floor covering installed after 1-3 weeks in normal conditions
Excellent spreading and smoothing characteristics
Low alkalinity
Casein-free
Low emissions
Uses
For levelling solid bonded substrates:
Concrete
Sand/ cement screeds
Anhydrite screeds
Can also be used as a levelling compound for any of our weberfloor base or renovation screeds
weberfloor 4150 fine flow 25kg
£19.52 (inc. VAT)
£16.27 (Ex. VAT)
426 company wide current stock level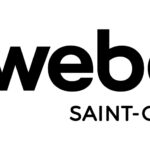 Reviews
Only logged in customers who have purchased this product may leave a review.