weberfloor 4360 base flow rapid 25kg
SKU: 001f4360bfr
weberfloor 4360 base flow rapid 25kg
£18.91 (inc. VAT)
£15.76 (Ex. VAT)
260 company wide current stock level
Enquire Now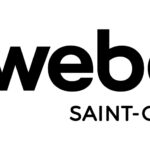 weberfloor 4360 base flow rapid 25kg
Description:
weber floor base rapid 4360 is a pump or hand applied, selfsmoothing, thick base or renovation screed for floors with Low Dust TechnologyTM, which gives a extra strong base layer for receiving tiles, thin topping screeds or industrial screeds. The product is formulated from special cements, aggregates and chemical admixtures.
weber floor base rapid 4360 is designed for the use in residential, commercial and industrial areas allowing a much earlier overlay compared to traditional sand/ cement, concrete or anhydrite screeds. It is ideal for the renovation of existing floors and fl oating fl oor constructions. Particular where there are large irregularities in the substrate.
Features & Benefits:
For application depths between 20-80mm
Weber Low Dust TechnologyTM improves comfort of applicators
Pump or hand applied
Rapid drying
Foot traffi c after 2-3 hours
Tile after 12 hours
Final fl oor covering installed after 1-7 days in normal conditions
Ideal for correcting highly irregular substrates
Low alkalinity
Casein-free
Low emissions
Uses:
For levelling bonded, unbonded and floating substrates:
Concrete
Sand/ cement screeds
Anhydrite screeds
Wooden boards
Under-floor heating/ warming
Insulation boards
Existing tiles
Bitumen
Suitable for covering with:
Tiles
Weber thin topping screeds
Weber industrial screeds
weberfloor 4360 base flow rapid 25kg
£18.91 (inc. VAT)
£15.76 (Ex. VAT)
260 company wide current stock level
Enquire Now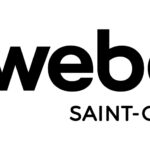 Reviews
Only logged in customers who have purchased this product may leave a review.