Ardex K 15 HB 25kg
SKU: 005K15HB
Ardex K 15 HB 25kg
£45.06 (inc. VAT)
£37.55 (Ex. VAT)
0 company wide current stock level
Enquire Now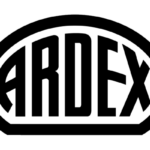 Ardex K 15 HB 25kg
Description:
ARDEX K15-HB is an advanced and versatile high build levelling compound designed for applications from 5mm up to a maximum of 35mm. It is virtually tension free and is designed to rapidly level uneven hard sub-floors. Used in conjunction with either ARDEX P82 ARDEX P51 or ARDEX P4 primers ARDEX K15-HB can be applied to old sub-floors e.g. concrete and other hard and rigid bases. ARDEX K15-HB is a grey powder consisting of special cements graded aggregates and high quality synthetic resins. When mixed with water a fluid pumpable mortar is produced which can be applied to the required thickness in one operation.
For thicknesses greater than 20mm it is possible to incorporate larger ARDEX Coarse Aggregate in the mixed mortar thus giving significant cost savings for greater application thicknesses.
When applied at 20°C ARDEX K15-HB can normally be walked on after approximately 2 hours. The applied product dries and hardens rapidly so that even thick applications are ready to receive resilient floor finishes such as PVC within 24 hours. Ceramic floor tiles can be installed on top of ARDEX K15-HB as soon as the surface of the ARDEX K15-HB has attained sufficient strength and hardness typically 4 hours after application at 20°C.
Features
 Apply from 5mm to 35mm in one operation
 Rapid hardening – walkable in approximately 2 hours even with thick applications
 Rapid drying – dry within 24 hours even with thick applications
 Ceramic floor tiles can be fixed after 4 hours
 Can be hand mixed or pump applied
 Strong – high compressive strength
 Suitable for floors with under floor heating
Use:
ARDEX K15-HB will level internal sub-floors of concrete cement/sand etc.
Applications include levelling tamped uneven damaged or rained-on in-situ concrete sub-floors adjusting tolerances or camber problems between floors slabs or pre-cast concrete as well as pre-levelling old sub-floors and screeds in renovation projects. ARDEX K15-HB is especially useful where the installation time of the floor finish must be kept to a minimum.
Ardex K 15 HB 25kg
£45.06 (inc. VAT)
£37.55 (Ex. VAT)
0 company wide current stock level
Enquire Now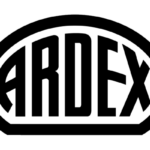 Reviews
Only logged in customers who have purchased this product may leave a review.