Adesilex PG1 Rapido Adhesive (A & B) 6kg
SKU: 096APG1A5
Adesilex PG1 Rapido Adhesive (A & B) 6kg
POA
POA
0 company wide current stock level
Enquire Now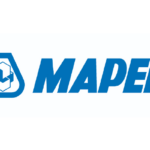 Adesilex PG1 Rapido Adhesive (A & B) 6kg
Description
Adesilex PG1 Rapido is a two-component product,made from epoxy resin, selected fine-grained, aggregates and special additives, according to a formula developed in MAPEI's own Research & Development laboratories. After mixing (component A) of Adesilex PG1 Rapido with its catalyst (component B), a thixotropic paste is formed which is easy to apply, even on vertical surfaces, at a thickness of up to 1 cm in a single layer. After mixing, Adesilex PG1 Rapido hardens without shrinking in 1 hour (at +23°C) by chemical cure, forming a composite material with excellent bond strength andhigh mechanical strength. Adesilex PG1 Rapido can be applied even on very damp surfaces as long as there is no standing water. Adesilex PG1 Rapido is particularly suitable for application at temperatures between +5°C and +23°C. Adesilex PG1 Rapido meets the requirements defined by EN 1504-9 ("Products and systems for the protection and repair of concrete structures – Definitions, requirements, quality control and evaluation of conformity – General principles for the use of products") and the minimum requirements claimed by EN 1504-4 ("Structural bonding").
Apllications
Structural strengthening of beams and pillars by bonding steel plates (béton-plaqué technique) or composite material (such as Carboplate) to concrete.
Rigid structural bonding of pre-cast concrete elements.
Sealing injectors and surface cracks before injecting Epojet with a low pressure pump.
Sealing cracks and repairing the corners of joints in industrial floors for vehicular use.
Bonding fibre-reinforced cement plates and tubes.
Bonding hooks used to carry out pull-off tests.
Waterproofing large joints by bonding TPE membranes (such as Mapeband TPE) to concrete.
Uses
Repairs, bonding and structural strengthening of concrete, reinforced concrete, natural stone, mortar and brickwork structures.
Adesilex PG1 Rapido Adhesive (A & B) 6kg
POA
POA
0 company wide current stock level
Enquire Now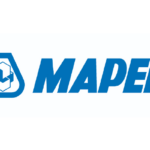 Reviews
Only logged in customers who have purchased this product may leave a review.