Ardex A 46 5kg
SKU: 005a465
Ardex A 46 5kg
£27.28 (inc. VAT)
£22.73 (Ex. VAT)
3 company wide current stock level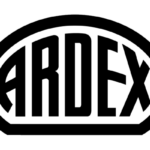 Ardex A 46 5kg
Description
ARDEX A 46 is a rapid repair slump free mortar which is ideal for external and internal repairs. The polymer modified mortar sets and hardens rapidly to give a repair of high performance strength and hardness.
Uses
ARDEX A 46 is ideal for the rapid repair and refacing of concrete surfaces. ARDEX A 46 should only be used for the non-structural repair of concrete. ARDEX A 46 can be used for:
Filling cracks gaps and holes
Repairing and refacing of concrete stairtreads and risers
Damaged brickwork (not lightweight concrete)
Damaged wall renders
Making good on wall chases
Filling and patching cracks in walls and floors
Making good around pipework door and window frames
Forming ramps from 2mm to 30mm in thickness
Forming coves for floors
Repair soffits beams and lintels
ARDEX A 46 may also be used as a wearing surface in lightly trafficked areas.
NOTE: When using aggregate filled mortars apply a neat layer of the ARDEX A 46 mortar to act as a bonding coat applied fresh in fresh.
Features & Benefits

Class R2 Polymer Modified Cementitious Repair Mortar
Ideal for the rapid repair of damaged concrete
Sets within 30 minutes
Slump free – ideal for vertical and overhead repairs
High Build – apply from 2mm to 50mm thick
For internal and external use
Easy to smooth and float
Shrinkage compensated and crack free
Ardex A 46 5kg
£27.28 (inc. VAT)
£22.73 (Ex. VAT)
3 company wide current stock level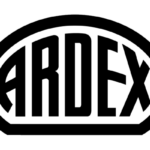 Reviews
Only logged in customers who have purchased this product may leave a review.