Ardex EP 2000 6kg
SKU: 005EP20006
Ardex EP 2000 6kg
£221.89 (inc. VAT)
£184.91 (Ex. VAT)
0 company wide current stock level
Enquire Now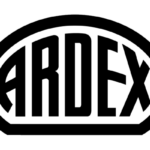 Ardex EP 2000 6kg
Description:
ARDEX EP2000 is a solvent-free, low-viscosity, two-component epoxy resin without fillers.
The 6kg unit consists of 4.3kg of resin (Component A) and 1.7kg of hardening agent (Component B).
After hardening, ARDEX EP 2000 is water-resistant, frost and weather-resistant, has a high inherent strength and bonds virtually inseparably to all compatible substrates.
ARDEX EP 2000 is resistant to aqueous salt solutions, a range of dilute mineral and organic acids as well as organic liquids and solutions.
Features:
 Fills, repairs and seals cracks in cement and sand screeds
 Can receive loads after 24 hours
 Resistant to chemicals
 Easily mixed and can be poured into cracks
 High Strength Primer
 Solvent-free
Use:
ARDEX EP 2000 is an epoxy resin for use with cement and sand screeds as a crack repair and filling system. It can also be used for priming concrete and other structurally sound and solid substrates, including terrazzo, ceramic tiles and epoxy coatings, prior to the application of the appropriate ARDEX product.
ARDEX EP 2000 produces an extremely hard surface and strong bond to the substrate to help minimise cracking in ARDEX Smoothing and Levelling Compounds.
ARDEX EP 2000 under most circumstances is applied in one coat, and then sand blinded. ARDEX EP 2000 is suitable for internal and external applications.
Ardex EP 2000 6kg
£221.89 (inc. VAT)
£184.91 (Ex. VAT)
0 company wide current stock level
Enquire Now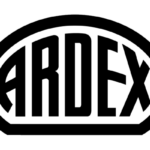 Reviews
Only logged in customers who have purchased this product may leave a review.