Sikadur 41+ 11kg (649424)
SKU: 003d41cfn10
Sikadur 41+ 11kg (649424)
£160.93 (inc. VAT)
£134.11 (Ex. VAT)
1 company wide current stock level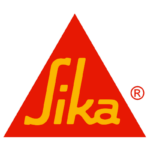 Sikadur 41+ 11kg (649424)
Description
Sikadur®-41+ is a thixotropic 3-part patching and repair mortar based on a combination of epoxy resins and special fillers designed for use at temperatures between +10 °C and +30 °C.
Uses
Sikadur®-41+ may only be used by experienced professionals.
The product is used for:
Structural concrete repair (Principle 3 Method 3.1 of EN 1504-9). Repair of spalling and damaged concrete in buildings bridges infrastructure and superstructure works.
Structural strengthening (Principle 4 Method 4.4 of EN 1504-9). Increasing the bearing capacity of the concrete structure by adding mortar.
The product is used as a repair mortar on the following substrates:
Concrete.
Natural stone.
Ceramics.
Fibre cement.
Mortar.
Brick masonry.
Steel.
Iron.
Wood.
The product if used for repairing and reprofiling:
Filling cavities and voids.
Vertical and overhead application.
Reprofiling corners and edges.
The product is used for filling and sealing:
Joint arrises.
Crack arrises.
Non-structural static cracks.
Sikadur 41+ 11kg (649424)
£160.93 (inc. VAT)
£134.11 (Ex. VAT)
1 company wide current stock level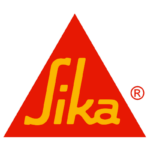 Reviews
Only logged in customers who have purchased this product may leave a review.