Clearfix 300ml
SKU: 027CF300
Clearfix 300ml
£8.21 (inc. VAT)
£6.84 (Ex. VAT)
0 company wide current stock level
Enquire Now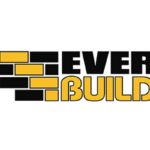 Clearfix 300ml
Description
EVERBUILD CLEAR FIX® is a clear hybrid polymer grab adhesive that has the ability to bond just about everything for both interior and exterior applications. With added UV stabilisers to ensure the product doesn't yellow over time, EVERBUILD CLEAR FIX® is the ideal choice for applications where transparency is required and where a coloured product might otherwise remain visible.
It is a versatile product which can be used in almost every application imaginable – even when immersed under water. EVERBUILD CLEAR FIX® is quick-curing, resistant to temperature extremes, overpaintable and totally water and weatherproof.
Uses
Bonding in almost every application imaginable. The following are just some examples:
As a high quality nail replacement adhesive, even to damp surfaces.
Bonding mirrors to most common substrates.
Jointing cladding panels.
Any application requiring high performance, durable bonding of joints.
Applications where resistance to chemical spillage is required.
Interior and exterior use.
Benefits
Incredible initial grab, no slip, and gap-filling properties.
High bonding strength.
Can be applied to wet surfaces.
Totally waterproof & weatherproof.
Quick curing.
Solvent free.
Resistant to temperature extremes (-40°C to +70°C).
Resistant to chemicals (10% dilute acids/alkalis, petrol, most solvents).
Excellent primer-less adhesion to most surfaces including metals, some plastics, glass, concrete, plaster, plasterboard, wood, enamel, painted surfaces and more.
Clearfix 300ml
£8.21 (inc. VAT)
£6.84 (Ex. VAT)
0 company wide current stock level
Enquire Now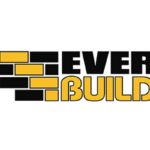 Reviews
Only logged in customers who have purchased this product may leave a review.