Cromar Black Bitumen Paint 5Ltr
SKU: 121ABBP5
Cromar Black Bitumen Paint 5Ltr
£16.85 (inc. VAT)
£14.04 (Ex. VAT)
17 company wide current stock level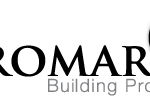 Cromar Black Bitumen Paint 5Ltr
Description
A solvent based, general purpose, bituminous black paint for waterproofing and weather protecting of steelwork, asphalt, wood and concrete. When dry it forms an odourless and taint-free bitumen film. Cromar's Black Bituminous Paint forms a waterproof, weatherproof, corrosion resistant protective coating. It is resistant to low concentrations of alkalis and acids and can withstand prolonged oxidation. It is suitable for application to a wide variety of surfaces including steel, iron, lead, zinc, aluminium, concrete, stone and brick but is mainly used for the following:-
Metal protection for any type of exterior metalwork – fire escapes, ladders, gutters etc.
A protective coating for concrete structures, stone, brick, concrete screeds and sand/cement surfaces.
Cromar Black Bitumen Paint 5Ltr
£16.85 (inc. VAT)
£14.04 (Ex. VAT)
17 company wide current stock level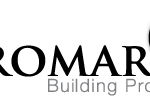 Reviews
Only logged in customers who have purchased this product may leave a review.