De Neef Gelacryl Superflex Resin 25kg
SKU: 007GASF25
De Neef Gelacryl Superflex Resin 25kg
POA
POA
0 company wide current stock level
Enquire Now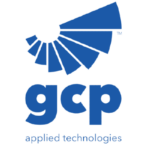 De Neef Gelacryl Superflex Resin 25kg
Description:
DE NEEF Superflex is unique blend of methacrylic acrylate copolymers that combines the low viscosity of traditional acrylate resins with the elongation and adhesion typically associated with polyurethane resins.
Its low viscosity makes it ideal for injection into pores, capillaries, hairline cracks, and honeycombed concrete. DE NEEF Superflex's low surface tension also make it suitable for penetration into soils, making it an excellent choice for curtain wall grouting. Pumped at 1:1, it polymerizes to form a resilient, highly elastomeric gel with elongation > 300%.
Uses:
DE NEEF Superflex is designed for use in any below ground structure or any water retaining structure, where there is permanent moisture. Especially well suited for:
Hairline and spider cracks in concrete
Re-injection of failed polyurethane grout
Expansion & moving joints
Honeycombed concrete
Curtain grouting
Potable water applications
Advantages:
Exceptionally low viscosity – penetrates cracks 0.1mm (0.004").
Post reaction expansion of up to 56%
ANSI/NSF 61 Certified for use with potable water
Non corrosive and non toxic
Insoluble in water and petroleum based solvents once cured.
Resistant to most acids and alkalis
Excellent thermal resistance 40ºF – 160ºF
Reaction time can be controlled
De Neef Gelacryl Superflex Resin 25kg
POA
POA
0 company wide current stock level
Enquire Now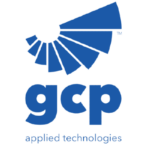 Reviews
Only logged in customers who have purchased this product may leave a review.