Epoxyset NF Grey 3kg ( Formerly known as Febox NF )
SKU: 027fbnf3
Epoxyset NF Grey 3kg ( Formerly known as Febox NF )
£31.57 (inc. VAT)
£26.31 (Ex. VAT)
0 company wide current stock level
Enquire Now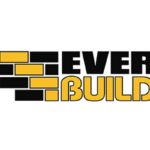 Epoxyset NF Grey 3kg ( Formerly known as Febox NF )
Description
EVERBUILD® EpoxySET NF is an epoxy resin bedding compound which has been designed for use where a non-slumping type of epoxy bedding compound is required. It is a two-pack, fine aggregate filled, fast-curing material, ideal for a variety of bedding, gap filling and concrete repair applications. EVERBUILD® EpoxySET NF is a stiff but easily workable compound that can be applied by either trowel, spatula or knife. It cures to give high mechanical properties typical of
epoxy compounds. It is resistant to oils, greases, petroleum, salts, many acids and alkalis and most commonly met corrosive media. It does not shrink on curing, and is designed to be used when cured from 5°C to 60°C. Its impact resistance and mechanical strength is significantly greater than that of concrete.
Uses
For surface repairs of fine cracks and spalls.
For gap-filling, grouting, bedding fixtures etc.
For repairs to arrises and edge pieces without the use of formwork.
Wherever a thixotropic epoxy mortar is required.
Repairing vertical honeycomb concrete in abutments or overhead repairs on soffits.
Fixing slip bricks to concrete.
Securing bolts into walls.
As a gap-filling adhesive.
Filling bolt pockets.
Bedding tiles.
Repairing concrete posts in situ.
Benefits
High strength.
Non-slump.
Strong adhesion.
Chemical-resistant.
Impact-resistant.
Non-shrink.
Trowels to a smooth finish.
Supplied in pre-weighed units.
No primer required.
Epoxyset NF Grey 3kg ( Formerly known as Febox NF )
£31.57 (inc. VAT)
£26.31 (Ex. VAT)
0 company wide current stock level
Enquire Now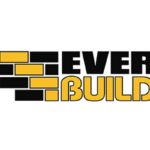 Reviews
Only logged in customers who have purchased this product may leave a review.