Firefoam B2 Handheld 750ml
SKU: 027FFB2HH
Firefoam B2 Handheld 750ml
£8.72 (inc. VAT)
£7.27 (Ex. VAT)
0 company wide current stock level
Enquire Now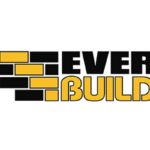 Firefoam B2 Handheld 750ml
Description
EVERBUILD® B2 Handheld Fire Foam is a quick setting
one part polyurethane foam with fire resistance properties. The foam expands on application 1.5-2 times
its original volume and meets the requirements of DIN
4102 Part 1 for Construction Materials and BS476 Part
20. Fire rated up to 2 hours in certain joint configurations.
Once cured the foam can be cut sawn or plastered
over after only one hour providing the working temperatures (can and surfaces) are between +5oC to
+25oC ideally 20oC.
Uses
Filling
Gaps around pipe entries through fire rated walls
To provide a fire rated seal around window and door frames
Electrical wire chasing prior to plastering.
Deep joints prior to applying sealant or plaster
Irregular gaps in stone brick concrete or plaster
Fixing
Door frames
Timber structures
Windowsills and thresholds.
Window frames
Insulating
Behind cladding to exterior walls.
Behind soffit and barge boards
Benefits
High degree of fire rating: slows down the passage of flames and smoke in comparison to standard B3 grades.
Quick setting -can be cut sawn or plastered in 1 hour.
Economical in use -expands up to 50 times its can volume.
Fills irregular and broad gaps where most conventional fillers would fail.
Possesses insulating and sound deadening properties.
Firefoam B2 Handheld 750ml
£8.72 (inc. VAT)
£7.27 (Ex. VAT)
0 company wide current stock level
Enquire Now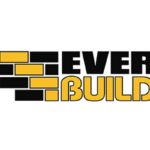 Reviews
Only logged in customers who have purchased this product may leave a review.