Hybriflex 25LM White 380ml
SKU: 02725LMW380
Hybriflex 25LM White 380ml
£5.06 (inc. VAT)
£4.22 (Ex. VAT)
0 company wide current stock level
Enquire Now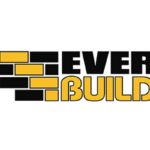 Hybriflex 25LM White 380ml
Description
EVERBUILD TECNIC® HYBRIFLEX 25LM is a one part, low modulus, chemically curing solvent free sealant combining the best qualities of silicone and polyurethane technologies. It is specifically designed for adhering most common building surfaces to each other and themselves.
Uses
Sealing and bonding in almost every application imaginable. For example:
External and internal perimeter pointing around doors and windows, especially in mobile structures such as caravans and sealing vertical expansion joints, jointing cladding panels and bonding difficult
materials such as most plastics, metals and fiberglass.
Any application requiring high performance, durable sealing and bonding of joints.
Applications where resistance to chemical spillage is required
Benefits
High bonding strength.
Interior and exterior use.
Can be applied to damp surfaces.
Totally waterproof & weatherproof.
Quick curing.
Overpaintable if required.
Solvent free.
Permanently flexible.
Resistant to chemicals & petrol (10% dilute acids/alkalis, most solvents).
Excellent primer less adhesion to most surfaces, including metals, most plastics, glass, concrete, plaster, plasterboard, polyester, perspex, glass, wood, enamel, painted surfaces etc.
Hybriflex 25LM White 380ml
£5.06 (inc. VAT)
£4.22 (Ex. VAT)
0 company wide current stock level
Enquire Now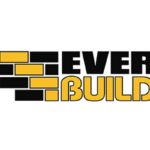 Reviews
Only logged in customers who have purchased this product may leave a review.