Hydroduct 401 32m x 1.25m
SKU: 007hd401
Hydroduct 401 32m x 1.25m
£1955.10 (inc. VAT)
£1629.25 (Ex. VAT)
0 company wide current stock level
Enquire Now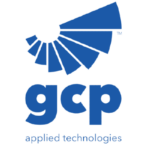 Hydroduct 401 32m x 1.25m
Description:
HYDRODUCT® drainage sheets are pre-fabricated geocomposites comprising studded polystyrene drainage cores covered with polypropylene filter fabrics. Usually used in conjunction with GCP waterproofing membranes they provide efficient, cost effective drainage planes to horizontal roof and concrete deck surfaces to quickly route water into drainage outlets.
HYDRODUCT® drainage sheets should always be correctly linked with drainage outlets to ensure water is drained into the roof or deck drainage system.
HYDRODUCT® 401 is a polypropylene non-woven filter fabric on one face of an 12 mm studded drainage core with a separation geotextile bonded to the other face. For low and regular maintenance green roofs and planter boxes with minimum falls of 1 in 80.
Advantages:
Polystyrene has minimal creep under long term loading – drainage capacity maintained
Fully compatible with GCP waterproof membranes
Provides additional factors of safety against water penetration through roof decks
Range of filter fabrics to cover hard and soft landscaped finishes
Range of compressive strength cores to suit different loading and trafficking conditions
Provides an efficient, low cost drainage plane to horizontal roof decks
Geotextile filter fabrics prevent soil particles entering drainage core – minimises risk of clogging
Rot proof – unaffected by immersion in water and resistant to dilute concentrations of chemicals
Quick and easy to install – no site plant needed
HYDRODUCT® 401 and 501 provide both water discharge and retention functions for low and regular maintenance green roofs.
Hydroduct 401 32m x 1.25m
£1955.10 (inc. VAT)
£1629.25 (Ex. VAT)
0 company wide current stock level
Enquire Now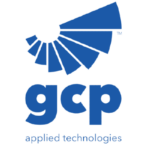 Reviews
Only logged in customers who have purchased this product may leave a review.