Flexcrete Fastfill Class R4 Rapid Setting Mortar 25kg
SKU: 015FF25
Flexcrete Fastfill Class R4 Rapid Setting Mortar 25kg
£88.56 (inc. VAT)
£73.80 (Ex. VAT)
380 company wide current stock level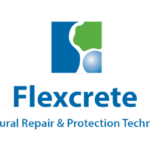 Flexcrete Fastfill Class R4 Rapid Setting Mortar 25kg
Description
FASTFILL is a single component polymer modified fibre reinforced Portland cement based repair mortar. It is rapid curing with enhanced polymeric properties and reliable strength development which is not significantly affected by low temperature use. Can be used as supplied up to 100mm deep or bulked out with sharp sand or aggregate to a flowing consistency for floor or deck repairs up to a maximum depth of 300mm.
Uses
Durable repair of concrete subject to heavy wear such as roads runways bridges decks floors and footpaths.
Suitable for repair methods 3.1 3.2 4.4 7.1 7.2 as defined by BS EN 1504-3. When bulked out produces a pourable mortar or micro-concrete especially for potable water applications.
Features & Benefits
Incorporates the latest proven cement chemistry microsilica fibre and styrene acrylic copolymer technology.
Pre-packaged material only requiring mixing with water on-site. Can be bulked out with sand or aggregate.
Rapid strength development even at sub-zero temperatures. Allows early return to service.
Sets in 10 minutes at 20°C yielding a durable high strength mortar.
Repairs can be walked on in 1 hour and subject to vehicular traffic in 2 hours.
Ideal for use in tidal applications due to rapid setting properties.
High bond strength exceeds tensile strength of concrete ensuring monolithic performance of the repair
Portland cement base.
Dense matrix resists 10 bar water pressure. Very high diffusion resistance to acid gases and chloride ions.
Resistant to a wide range of chemicals. Sulphate resistant to class DS-5/5m of BRE Special Digest 1 and ideally suited for sewage and wastewater applications.
Non-toxic when cured and listed as authorised under Regulation 31 for use in the supply of drinking water.
Economic mortar requiring no substrate or inter-layer priming. Part bags can be mixed.
Flexcrete Fastfill Class R4 Rapid Setting Mortar 25kg
£88.56 (inc. VAT)
£73.80 (Ex. VAT)
380 company wide current stock level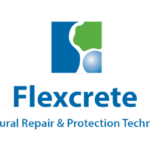 Reviews
Load More...
Only logged in customers who have purchased this product may leave a review.