Intercrete 4807 (Tiefill) 8kg
SKU: 015TF8
Intercrete 4807 (Tiefill) 8kg
£26.58 (inc. VAT)
£22.15 (Ex. VAT)
0 company wide current stock level
Enquire Now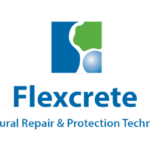 Intercrete 4807 (Tiefill) 8kg
Description:
A single component, water-based (VOC free), polymer modified, fibre reinforced, Portland cement based repair compound which exhibits unique hydraulic properties to produce a rapid setting curing mortar with enhanced polymer properties. Intercrete 4807 is ideally suited for the filling of voids, particularly in new construction, which needs to be rapidly put into service, such as tieholes, grout holes and voids around fixings.
Uses:
Specifically designed for the filling of tieholes formed by formwork bolts in new construction, particularly where a rapid setting, durable, waterproof mortar is required.
Can also be used for sealing grout holes and voids around fixings in pre-cast elements.
Intercrete 4807 sets in 30 minutes at 20°C (68ºF), yielding a durable, high strength mortar which provides a waterproof seal which withstands 10 bar water pressure after only 72 hours curing.
Non-toxic when cured and WRAS approved for use in contact with potable water.
CE-marked in accordance with BS EN 1504-3, Class R4. Suitable for repair methods 3.1, 7.1, 7.2 as defined in BS EN 1504-3.
Intercrete 4807 (Tiefill) 8kg
£26.58 (inc. VAT)
£22.15 (Ex. VAT)
0 company wide current stock level
Enquire Now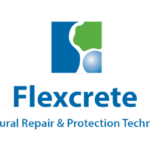 Reviews
Only logged in customers who have purchased this product may leave a review.