Intercrete 4825 (Monorub) White 25kg
SKU: 015MRW25
Intercrete 4825 (Monorub) White 25kg
£114.06 (inc. VAT)
£95.05 (Ex. VAT)
0 company wide current stock level
Enquire Now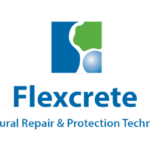 Intercrete 4825 (Monorub) White 25kg
Description:
A single component, water-based (VOC-free), polymer modified cementitious mortar for the filling of blowholes and small surface defects in precast and in-situ concrete, whilst providing an aesthetic yet durable finish.
The incorporation of a polymer enhances adhesion and imparts a high degree of water repellency to the surface of concrete, making it denser and more impermeable.
Once cured, if required it can be overcoated with specialist membranes in the Intercrete range to provide further protection and aesthetic quality.
Uses:
Fine grade, polymer modified mortar for the filling of blow holes and small surface defects in pre-cast and in-situ concrete, to produce an aesthetic durable finish.
Available in Grey and White versions to enable colour matching with the parent concrete.
CE-marked in accordance with BS EN 1504-3 Class R1. Suitable for repair methods 3.1 as defined by BS EN 1504-3.
Intercrete 4825 (Monorub) White 25kg
£114.06 (inc. VAT)
£95.05 (Ex. VAT)
0 company wide current stock level
Enquire Now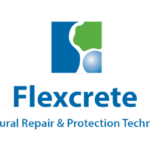 Reviews
Only logged in customers who have purchased this product may leave a review.