Intercrete 4842 (Cemprotec Elastic) Grey (A & B) 30kg
SKU: 015EGA&B30
Intercrete 4842 (Cemprotec Elastic) Grey (A & B) 30kg
£270.77 (inc. VAT)
£225.64 (Ex. VAT)
0 company wide current stock level
Enquire Now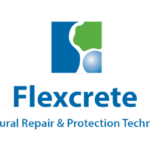 Intercrete 4842 (Cemprotec Elastic) Grey (A & B) 30kg
Description:
A two component, water-based (VOC-free), polymer modified cementitious waterproofing product which cures to form a durable, highly alkaline, permanently elastomeric coating.
Features & Benefits:
Pre-packaged materials only requiring mixing on site.
Brush, trowel or spray applied, normally in two coats.
Flooring applications are a one coat operation.
Tough, flexible coating which maintains its elastomeric properties even under immersed conditions to accommodate movement in cracks.
Good abrasion resistance and very high resistance to freeze/thaw cycles and de-icing salts.
Excellent adhesion to sound prepared concrete and masonry substrates, as well as steel.
Dense matrix offers low permeability to water, even at 10 bar pressure, and very high diffusion resistance to carbon dioxide gas.
A 2mm coat provides the equivalent to 135mm of good quality concrete cover.
Can be applied to damp substrates in temperatures down to 5°C.
Water-based and free from hazardous solvents, ideal for use in confined spaces. Non-toxic when cured.
Barrier to root penetration, making it suitable for green roof applications.
Uses:
Specifically designed for the protection of concrete and other mineral substrates from water penetration and carbon dioxide diffusion. It also accommodates movement in cracks.
Intercrete 4842 can be used for sealing of water tanks and waterproofing of exposed, buried or green roofs and may be used as a crack isolation membrane on concrete floors and screeds.
CE-marked in accordance with BS EN 1504-2. Suitable for surface protection systems principles 1.3, 2.2, 8.2 as defined in BS EN 1504-2.
Intercrete 4842 (Cemprotec Elastic) Grey (A & B) 30kg
£270.77 (inc. VAT)
£225.64 (Ex. VAT)
0 company wide current stock level
Enquire Now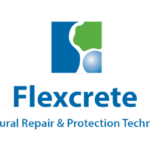 Reviews
Only logged in customers who have purchased this product may leave a review.