Intercrete 4853 (Cemprotec Levelling Coat) 30kg
SKU: 015CLC30
Intercrete 4853 (Cemprotec Levelling Coat) 30kg
£118.10 (inc. VAT)
£98.42 (Ex. VAT)
0 company wide current stock level
Enquire Now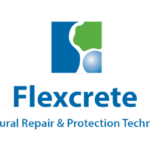 Intercrete 4853 (Cemprotec Levelling Coat) 30kg
Description:
CEMPROTEC LEVELLING COAT is a two component, epoxy and polymer modified cementitious coating/wearing screed for levelling and waterproofing concrete substrates.
It exhibits a degree of flow to enable ease of application by pouring or pumping techniques to give an even finish. It cures to form a dense screed, giving low permeability to water. It rapidly hardens to form a durable surface, which can typically be overcoated within 24 hours.
Features & Benefits:
Materials are pre-packaged in a convenient and easy to handle size, requiring only mixing on site to give a mortar which can be rapidly applied by trowel or squeegee.
Suitable for use on both level and sloping substrates and ramps.
Can be applied in thicknesses ranging from 0 – 60mm.
Suitable for saturated substrates, or floors with no waterproofing membrane, without risk of blistering.
Rapid hardening – hydrates to give high early strength material with low moisture and minimal overcoat times.
Water-based product, cures without the release of hazardous solvents. Equipment easily cleaned with water.
Dense matrix offers low permeability to water, even at 10 bar positive and negative pressure.
Ideal for use as a wearing screed due to its high abrasion resistance.
Can be used as a base layer prior to the application of CEMPROTEC E-FLOOR in heavily trafficked areas.
Uses:
Levelling and waterproofing uneven concrete floors and floors with no waterproofing membrane.
Can be used as a stand-alone waterproof cementitious coating, an underlayment or as a wearing screed to provide resistance to abrasion and trafficking.
Suitable for surface protection systems principles 2.2, 5.1, 6.1,8.2 as defined in BS EN 1504-2.
Intercrete 4853 (Cemprotec Levelling Coat) 30kg
£118.10 (inc. VAT)
£98.42 (Ex. VAT)
0 company wide current stock level
Enquire Now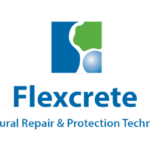 Reviews
Only logged in customers who have purchased this product may leave a review.