Intercrete 4890 (Monodex Ultra) (Series 8 – Bold) 15ltr
SKU: 015MDUS815
Intercrete 4890 (Monodex Ultra) (Series 8 – Bold) 15ltr
£333.66 (inc. VAT)
£278.05 (Ex. VAT)
0 company wide current stock level
Enquire Now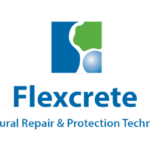 Intercrete 4890 (Monodex Ultra) (Series 8 - Bold) 15ltr
Description:
Intercrete 4890 is a single pack, low VOC, water-based, modified styrene acrylic copolymer decorative coating that provides excellent protection to concrete and masonry substrates against carbonation and water ingress without entrapping moisture within damp substrates. Elastomeric properties enable the system to accommodate hairline cracks and substrate movement while providing lasting protection. Adhesion is excellent to mineral substrates.
Uses:
As an anti-carbonation coating to prevent the ingress of carbon dioxide and water and thereby protect steel reinforcement in concrete from corrosion.
Designed to be applied in two coats as a low sheen finish for the protection of concrete substrates in a range of environments.
Vapour permeable in nature, it enables damp substrates to breathe and dry out without causing blistering in the coating. In addition to this, it has been formulated to inhibit the growth of mould, mildew and lichens.
CE-marked in accordance with BS EN 1504-2. Suitable for surface protection systems principles 1.3, 2.2, 8.2 as defined in BS EN 1504-2.
Intercrete 4890 (Monodex Ultra) (Series 8 – Bold) 15ltr
£333.66 (inc. VAT)
£278.05 (Ex. VAT)
0 company wide current stock level
Enquire Now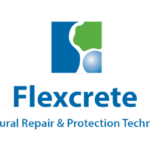 Reviews
Only logged in customers who have purchased this product may leave a review.