Monomix 25kg
SKU: 015MM25
Monomix 25kg
£79.97 (inc. VAT)
£66.64 (Ex. VAT)
225 company wide current stock level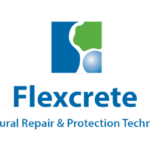 Monomix 25kg
Description:
MONOMIX is a single component cementitious mortar which is rapid hardening low density and high strength with enhanced polymer properties. The thixotropic nature of the product enables easy high build trowel application for the structural repair of voids and the rendering and re-profiling of vertical horizontal and overhead surfaces. It is supplied as a single component system ready for on-site mixing and use requiring only the addition of clean water.
Features & Benefits:
Incorporates the latest proven cement chemistry microsilica fibre and styrene acrylic copolymer technology.
Pre-packaged material that only requires mixing with clean water on-site to give an easily trowelable mortar with a maximum application thickness of 80mm in vertical horizontal and overhead situations.
High bond strength exceeds tensile strength of concrete ensuring monolithic performance of the repair.
Dense matrix offers low permeability to water even at 10 bar pressure and very high diffusion resistance to acid gases and chloride ions.
Improved tensile and impact strength. Excellent low sag properties.
Non-toxic when cured and listed as authorised under Regulation 31 for use in the supply of drinking water.
Economic mortar generally requiring no substrate or inter-layer priming. Part bags can be mixed.
Easily overcoated with specialist membranes to provide further protection and aesthetic quality.
Uses:
Structural repair rendering and profiling of reinforced concrete in vertical horizontal and overhead situations. Suitable for repair methods 3.1 7.1 7.2 as defined by BS EN 1504-3.
Monomix 25kg
£79.97 (inc. VAT)
£66.64 (Ex. VAT)
225 company wide current stock level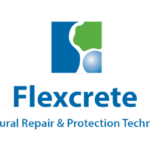 Reviews
Only logged in customers who have purchased this product may leave a review.