Nitoflor FC150 (Colour) 4.5ltr
SKU: 002NFFC1504.5
Nitoflor FC150 (Colour) 4.5ltr
£153.52 (inc. VAT)
£127.93 (Ex. VAT)
0 company wide current stock level
Enquire Now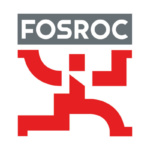 Nitoflor FC150 (Colour) 4.5ltr
Description
Nitoflor FC150 is a solvent free, epoxy resin coating system supplied in pre-weighed packs ready for onsite mixing and use. The system consists of a Nitoflor FC150 base, hardener and colour pot. A slip resistant finish can be obtained by use of one of our range of Nitoflor Antislip Grains which have been carefully graded to ensure an even texture. For large application areas the system can be purchased as a two component pack, where the colour paste has been pre-dispersed in the base component.
Uses
Nitoflor FC150 is used to provide a hard wearing, easily cleaned, attractive floor coating in industrial areas where high resistance to chemical attack and an abrasion resistant floor finish is required. It is suitable for use in production assembly areas, workshops, dairies, soft drinks production and bottling plants, breweries, kitchens, showrooms and internal car parks. It is particularly suitable in wet working areas and where chemical spillage is likely, e.g. plating shops, processing plants and dye works.
Advantages
Hard wearing — durable, low maintenance costs
High resistance to a wide range of industrial chemicals
Hygienic — impervious finish provides easily cleaned surface
Solvent free – no odour during application
Attractive — available in a range of colours to improve the working environment
Slip resistant – different textures available to suit conditions
Nitoflor FC150 (Colour) 4.5ltr
£153.52 (inc. VAT)
£127.93 (Ex. VAT)
0 company wide current stock level
Enquire Now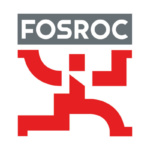 Reviews
Only logged in customers who have purchased this product may leave a review.