PipeBloc PCP 160mm Intumescent Pipe Collar
SKU: 175PBPCP160
PipeBloc PCP 160mm Intumescent Pipe Collar
£43.92 (inc. VAT)
£36.60 (Ex. VAT)
0 company wide current stock level
Enquire Now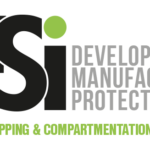 PipeBloc PCP 160mm Intumescent Pipe Collar
Description
PipeBloc PCP Collars are designed and tested to seal service penetration apertures containing plastic and metallic pipes with insulation or cables. They are developed to provide a high volume expansion and pressure seal during a fire. The PipeBloc PCP Collars offers EI120 and EI240 tested results to EN1366-3, the maximum diameter available being 250mm. The ultra thin design of PipeBloc PCP Collars means the collar shell can give a depth of 30mm and 40mm ensuring that they can be installed into the tightest of locations. PipeBloc PCP Collars can be installed on flexible wall, rigid wall, rigid floor constructions and in Stopseal Batt seals.
PipeBloc PCP Collars is used around combustable pipes to form a penetration seal and to reinstate the fire resistance performance of wall
and floor constructions, where they have been provided with apertures for the penetration of combustible pipe services.
PipeBloc PCP Collars includes an intumescent component incorporated into a mild steel case to close any gaps and to provide a closure of
combustible pipes when heated to prevent the passage of fire. PipeBloc PCP Collars are supplied in assembled form, without fixings. The collar is wrapped around the pipe at the soffit or both faces of walls, depending on application.
Benefits
Allows thermal and mechanical movement of pipe.
Halogen free, contains no asbestos or ceramic and is environmentally friendly.
Ease of fixing to suit location – 5 fixing types available.
Not effected by fungus, vermin, rodents or moisture.
Conditioned to Type X: -20oC to +70oC with accordance with EOTR 024 and Etag 026.
PipeBloc PCP 160mm Intumescent Pipe Collar
£43.92 (inc. VAT)
£36.60 (Ex. VAT)
0 company wide current stock level
Enquire Now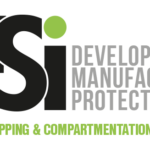 Reviews
Only logged in customers who have purchased this product may leave a review.